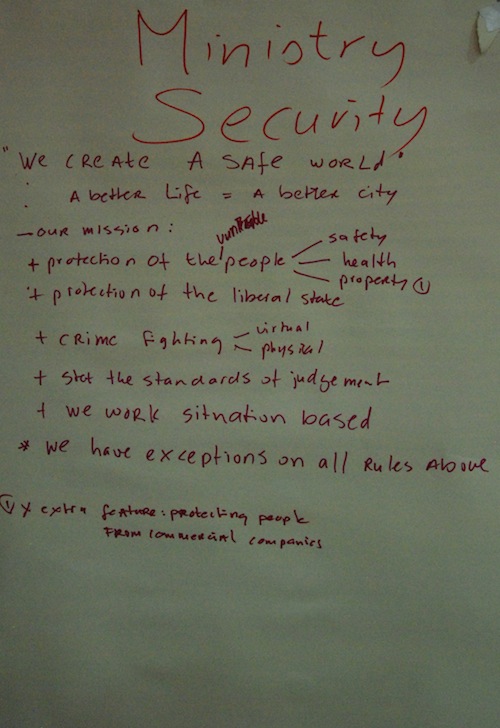 The "ministry of security"-group has invented a new ID-card that gives you access to everything – from identity data (DNA, finger prints, biometrical info), to your personal data (pictures, e-mail etc) and data in formal databases (health records, tax overviews etc). The government will also use the card to contact you in case of breaking the rules (driving to fast) or emergencies (earthquake alarm, fire etc). Furthermore, the card can be used as a credit card, or a public transport card. In the future the card can be implanted under the skin.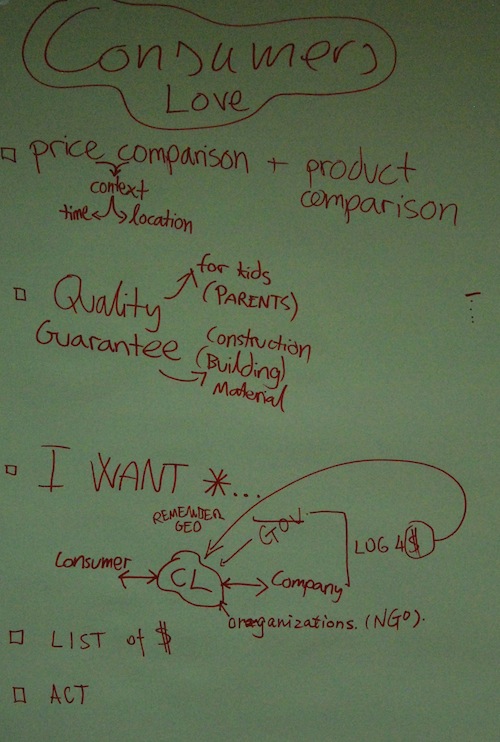 The "consumer organisation" comes up with an iPhone Application, that gives you 5 possibilities. You can fill in the name of a product (e.g. milk) and it will give you 1) information on milk products – 2) the price/quality comparation of milk in your city; 3) a tool that tells you where to get milk nearest to your house; 4) the stores that sell quality guaranteed milkproducts; 5) a feedback button that allows users to tell government or companies that there is no milk available in a certain place.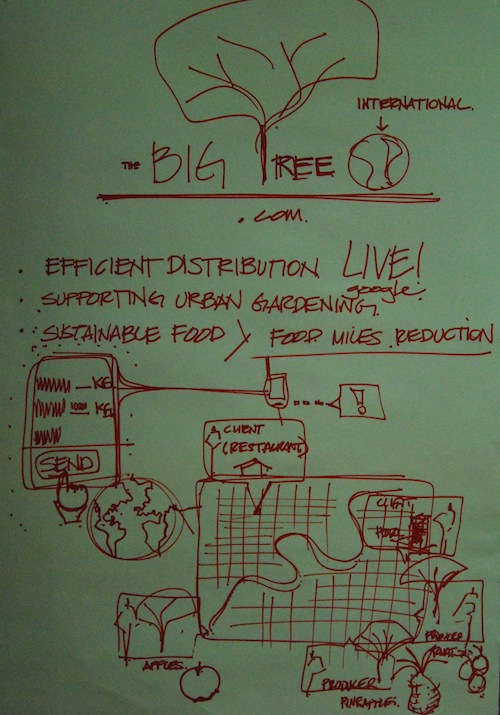 The "company" proposes "The Big Tree" a product to stimulate urban gardening and the provision of fresh vegetables and fruit to restaurants and shops. The Google map gives an overview of producers of fruit in the city, and the demand for fruit and vegetables by consumers. Anyone can join the database. This will show the most efficient way to distribute fruit to customers. It is not needed to transport fruit all over the world anymore, instead the fruit will travel the shortest distance possible.